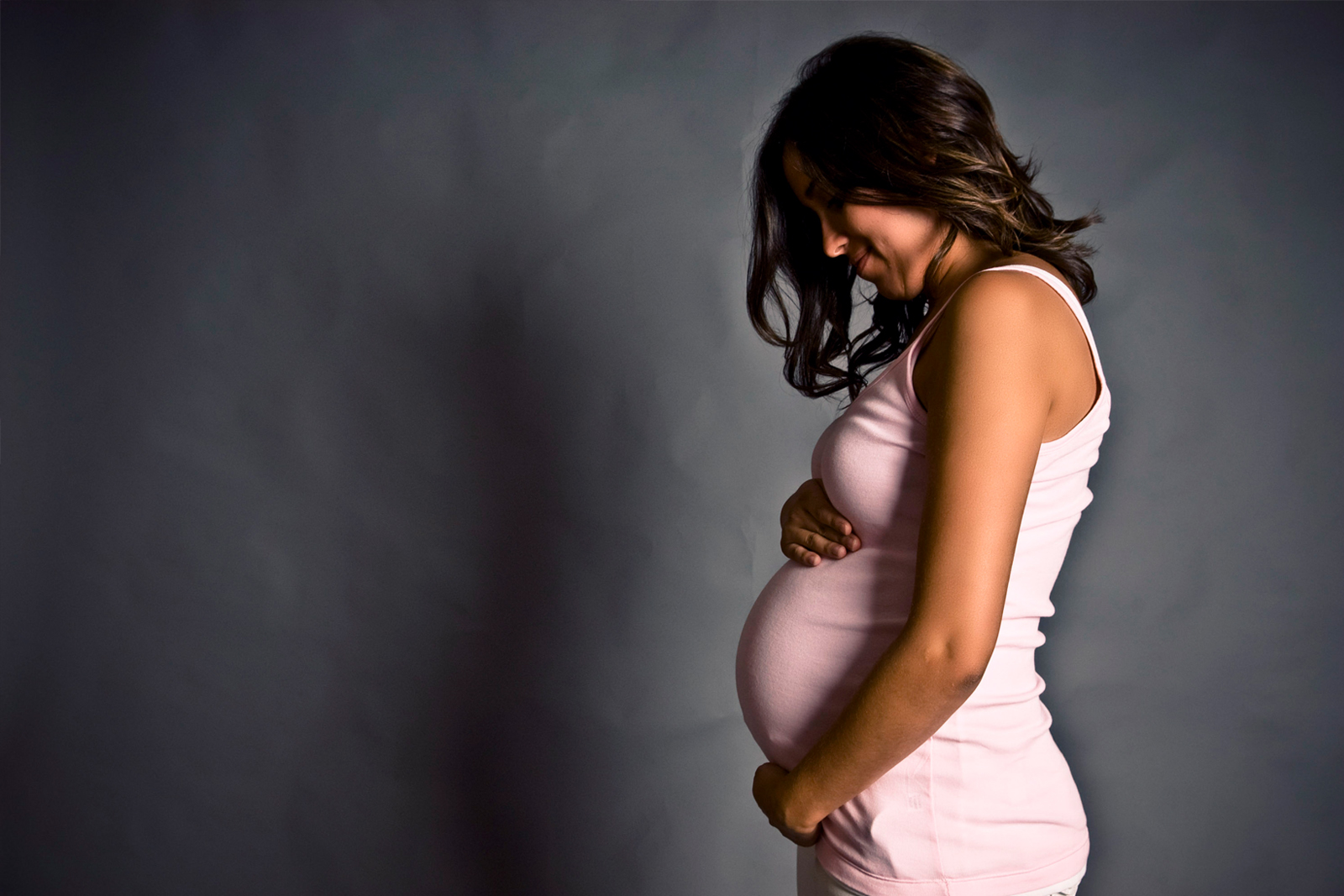 Graviditet och amning – passa INTE på
https://www.greatlife.se/produkter/vitaminer/d-vitamin
Din livsstil under graviditeten och under amningen betyder mer än du tror. Hur du väljer att leva under graviditeten och amningen kommer att påverka inte bara dig och ditt barn utan även kommande generationer visar ny forskning.
För lite protein under graviditeten ökar risken för att barnet utvecklar diabetes typ 2 senare i livet. [1]
Tillskott av goda tarmbakterier under graviditeten minskar risk för graviditetsdiabetes [2]
Tillskott av omega -3 i form av DHA, dvs. från fiskolja, under graviditeten och amning är viktigt för korrekt utveckling av fostrets hjärnceller [3]
Intag av koffein under graviditeten ökar risk för störd fostertillväxt och låg födslovikt [4]
Stress under graviditeten kan leda till sämre utveckling, inlärningssvårigheter och oro hos barnet senare i livet [5]
Kvinnor med höga D-vitaminnivåer i blodet har färre vaginala bakterieinfektioner. Infektionsnivåerna står i direkt proportion till D-vitaminnivåerna [6]
Tillräckliga nivåer av omega-3 fettsyran DHA under graviditetens tre sista månader är viktiga för barnets sensoriska, kognitiva och motoriska förmåga senare i livet [7]
Dålig näringsstatus och höga stressnivåer under graviditeten påverkar fostrets genetiska uttryck negativt och påverkar flera generationer framåt negativt [8]
Konsumtion av socker, vitt bröd och andra snabba kolhydrater under graviditetens sista tre månader påverkar hormonet leptin negativt vilket kan få konsekvenser som fetma hos barnet senare i livet [9]
Intag av probiotika/tarmbakterier under graviditeten minskar risk för förtidig förlossning [10]
Låga nivåer av c-vitamin under graviditeten kopplat till 30 % reducerad utveckling av hjärnceller i hippocampus vilket är viktigt för spatial förmåga. [11]
Barn som ammats och vars mödrar tagit tillskott av omega-3 under amningsperiodens fyra första månader uppvisar bättre koncentrationsförmåga vid fem års ålder [12]
Barn som ammats uppvisar signifikant högre poäng på kognitiva tester i jämförelse med barn som fått modersmjölksersättning [13]
Barn som ammats sex månader och längre uppvisar bättre muskelstyrka längre fram i livet [14]
Mödrar som inte ammar sina barn ökar risk för att utveckla diabetes typ 2 [15]
Miljögiftet PCB har direkt påverkan på hjärnans utveckling och PCB är associerade med ADHD, inlärningssvårigheter, mental utvecklingsstörning och andra kognitiva försvagningar hos barn. [16]
Pojkar som ammas sex månader och längre uppvisar högre resultat på matematik-, läsförståelse- och skrivprov [17]
Graviditets- och amningsperioden är en av ditt barns viktigaste tider i livet och den kommer att påverka resten av ditt barns liv. Är det någon gång under livet som det kan vara värt att fundera lite extra över din livsstil så är det just under dessa månader. Skulle jag välja ut sex saker så är det: minimera stress, se till att sova ordentligt, exponera dig för morgonljuset, ät en nyttig ekologisk kost som innehåller gräsuppfött kött, inta omega-3 från fiskolja, probiotika och en multivitaminmineral anpassad för gravida samt undvik snabba kolhydrater och socker. Läs min bok för tips om kost och hälsa.
Referenser
[1]Ionel Sandovici, Noel H. Smith, Marloes Dekker Nitert, Matthew Ackers-Johnson, Santiago Uribe-Lewis, Yoko Ito, R. Huw Jones, Victor E. Marquez, William Cairns, Mohammed Tadayyon, Laura P. O'neill, Adele Murrell, Charlotte Ling, Miguel Constância, and Sus Maternal diet and aging alter the epigenetic control of a promoter–enhancer interaction at the Hnf4a gene in rat pancreatic islets Proceedings of the National Academy of Sciences  2011 March Metabolic Research Laboratories, Department of Obstetrics and Gynaecology, University of Cambridge, Cambridge CB2 0SW, United Kingdom.
[2] Luoto R, Laitinen K, Nermes M, Isolauri E. Impact of maternal probiotic-supplemented dietary counselling on pregnancy outcome and prenatal and postnatal growth: a double-blind, placebo-controlled study. Br J Nutr.   2010 June  103(12):1792-9. Department of Paediatrics, Turku University Hospital, Turku, Finland.
[3] Remko S. Kuipers, Martine F. Luxwolda, Wicklif S. Sango, Gideon Kwesigabo, D. A. Janneke Dijck‐Brouwer, and Frits A. J. Muskiet. Maternal DHA Equilibrium during Pregnancy and Lactation Is Reached at an Erythrocyte DHA Content of 8 g/100 g Fatty Acids Journal of Nutrition  2011 March  vol. 141 no. 3 418-427 Laboratory Medicine, University Medical Center Groningen, 9700 RB, Groningen, The Netherlands.
[4] Justin C Konje and Janet E Cade. Maternal caffeine intake during pregnancy and risk of fetal growth restriction: a large prospective observational study. BMJ  2008 November CARE Study Group.
[5] Marta Weinstock-Rosin. Stress During Pregnancy Has Detrimental Effect On Offspring Iinternational conference, "Long Term Consequences of Early Life Stress."   2008 October Hebrew University of Jerusalem School of Pharmacy.
[6] Lisa M. Bodnar, Marijane A. Krohn, and Hyagriv N. Simhan  Maternal Vitamin D Deficiency Is Associated with Bacterial Vaginosis in the First Trimester of Pregnancy J. Nutr.  2009 June  139: 1157-1161. Department of Epidemiology, University of Pittsburgh Graduate School of Public Health, Pittsburgh, PA 15261.
[7] Jacobson JL, Jacobson SW, Muckle G, Kaplan-Estrin M, Ayotte P, Dewailly E. Beneficial effects of a polyunsaturated fatty acid on infant development: evidence from the inuit of arctic Quebec. J Pediatr.   2008 March  152(3):356-64. Department of Psychiatry and Behavioral Neurosciences, Wayne State University School of Medicine, Detroit, Michigan, USA.
[8] Qi Fu, Xing Yu, Christopher W. Callaway, Robert H. Lane, and Robert A. McKnight Epigenetics: intrauterine growth retardation (IUGR) modifies the histone code along the rat hepatic IGF-1 gene. FASEB  2009 April University of Utah.
[9] Snacking On High GI Foods During Late Pregnancy May Lead To The Birth Of A Heavier Baby With An Increased Risk Of Childhood Obesity. British Journal of Obstetrics and Gynaecology.  2009 April UCD Conway Institute at University College Dublin, Ireland.
[10] Ronny Myhre, Anne Lise Brantsæter, Solveig Myking, Håkon Kristian Gjessing, Verena Sengpiel, Helle Margrete Meltzer, Margaretha Haugen, and Bo Jacobsson. Intake of probiotic food and risk of spontaneous preterm delivery Am J Clin Nutr  2011 January  vol. 93 no. 1 151-157. Department of Genes and Environment, Division of Epidemiology, Norwegian Institute of Public Health.
[11] Pernille Tveden-Nyborg, Louise Kruse Johansen, Zindy Raida, Charlotte Krogh Villumsen, Jytte Overgaard Larsen, and Jens Lykkesfeldt  Vitamin C deficiency in early postnatal life impairs spatial memory and reduces the number of hippocampal neurons in guinea pigs. Am J Clin Nutr   2009 September  90: 540-546. From the Department of Veterinary Disease Biology (PT-N, LKJ, ZR, CKV, and JL), Faculty of Life Science and the Department of Neuroscience and Pharmacology (JOL), Faculty of Health Science, University of Copenhagen, Copenhagen, Denmark.
[12] Jensen CL, Voigt RG, Llorente AM, Peters SU, Prager TC, Zou YL, Rozelle JC, Turcich MR, Fraley JK, Anderson RE, Heird WC. Effects of Early Maternal Docosahexaenoic Acid Intake on Neuropsychological Status and Visual Acuity at Five Years of Age of Breast-Fed Term Infants J Pediatr.   2010 December  ;157(6):875-6. U.S. Department of Agriculture/Agriculture Research Service Children's Nutrition Research Center, Department of Pediatrics, Baylor College of Medicine, Houston, TX, USA.
[13] Breast-feeding and cognitive development: a meta-analysis, Am J Clin Nutr October 1999 vol. 70 no. 4 525-535.
[14] 1.E. G. Artero, F. B. Ortega, V. Espana-Romero, I. Labayen, I. Huybrechts, A. Papadaki, G. Rodriguez, B. Mauro, K. Widhalm, M. Kersting, Y. Manios, D. Molnar, L. A. Moreno, M. Sjostrom, F. Gottrand, M. J. Castillo, S. De Henauw.  Longer Breastfeeding Is Associated with Increased Lower Body Explosive Strength during Adolescence. Journal of Nutrition,  2010 November  vol. 140 no. 11 1989-1995. Department of Physiology, School of Medicine, University of Granada, Granada SP-18012, Spain.
[15] Eleanor Bimla Schwarz, Jeanette S. Brown, Jennifer M. Creasman, Alison Stuebe, Candace K. McClure, Stephen K. Van Den Eeden, et al. Lactation and Maternal Risk of Type 2 Diabetes: A Population-based Study American Journal of Medicine.  2010 September  Volume 123, Issue 9, Pages 863.e1-863.e6 University of Pittsburgh.
[16] Isaac N. Pessah, et al. How PCBs May Alter In Utero, Neonatal Brain Development PLOS  2009 April  UC Davis.
[17] Wendy H. Oddy, PhD, Jianghong Li, PhD, Andrew J. O. Whitehouse, PhD, Stephen R. Zubrick, PhD, Eva Malacova, PhD. Breastfeeding Duration and Academic Achievement at 10 Years PEDIATRICS  2010 December Telethon Institute for Child Health Research in Perth, Australia.